A new 5.5km cycle route between Stone Cross near Eastbourne and the seafront where it will join NCN21 has been opened for consultation. This is almost entirely off-road by either using a widened (3-4m) shared footway or a dedicated 3m cycleway. New & upgraded parallel and toucan crossings are also included within the plans. The route is made up for three distinct sections. North of Langney Road, Langney Road & South of Langney Road.-
The plans are open for consultation from the 16th August to the 24th September if you wish to make your comments.
The Plans
There are over 40 individual sheets of plans for this scheme, I've skipped over the boring bits and glued others together so make viewing it as easy as possible.
North of Langney Rise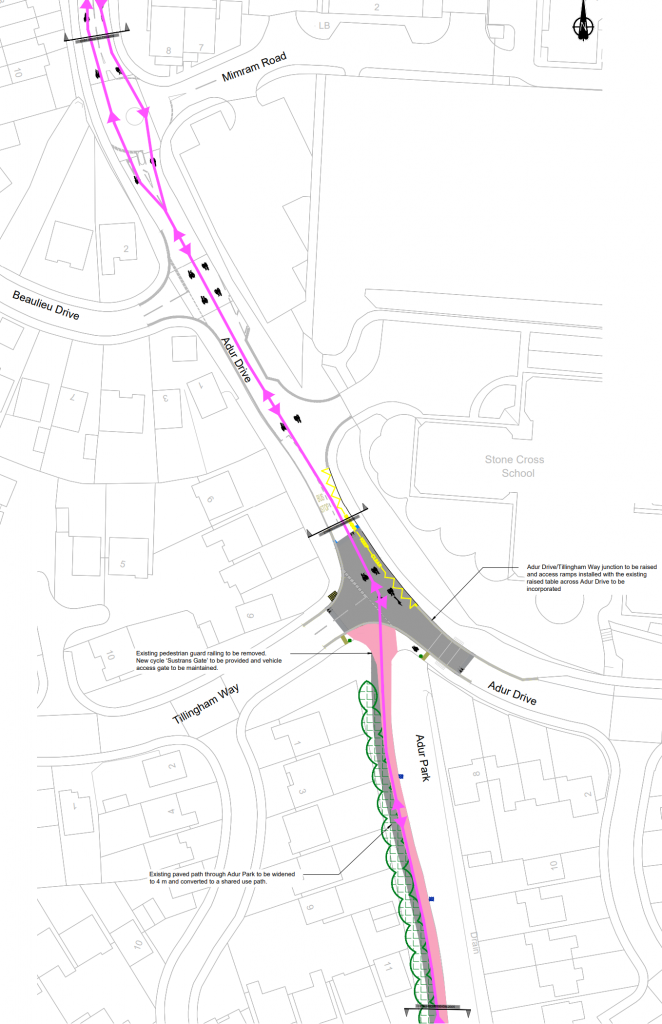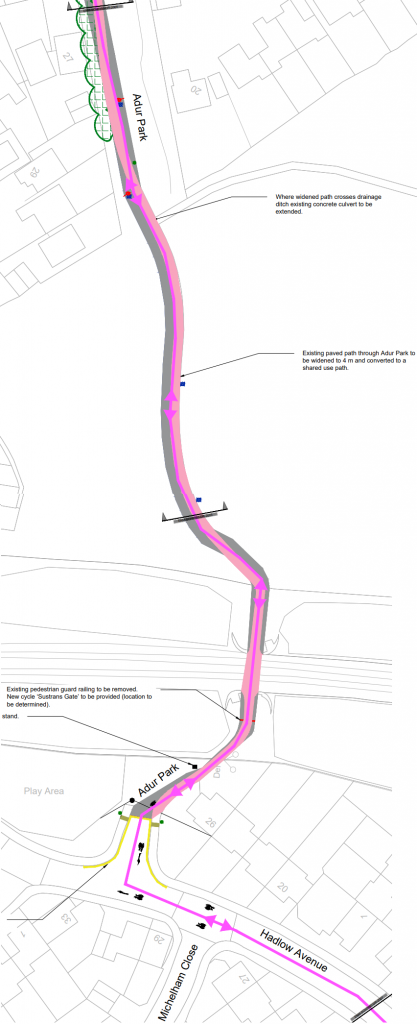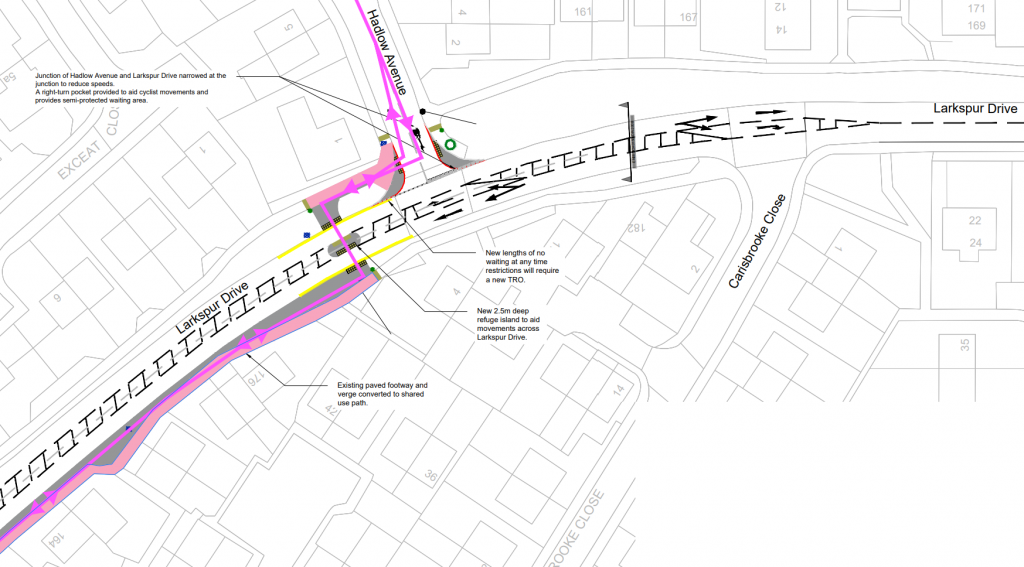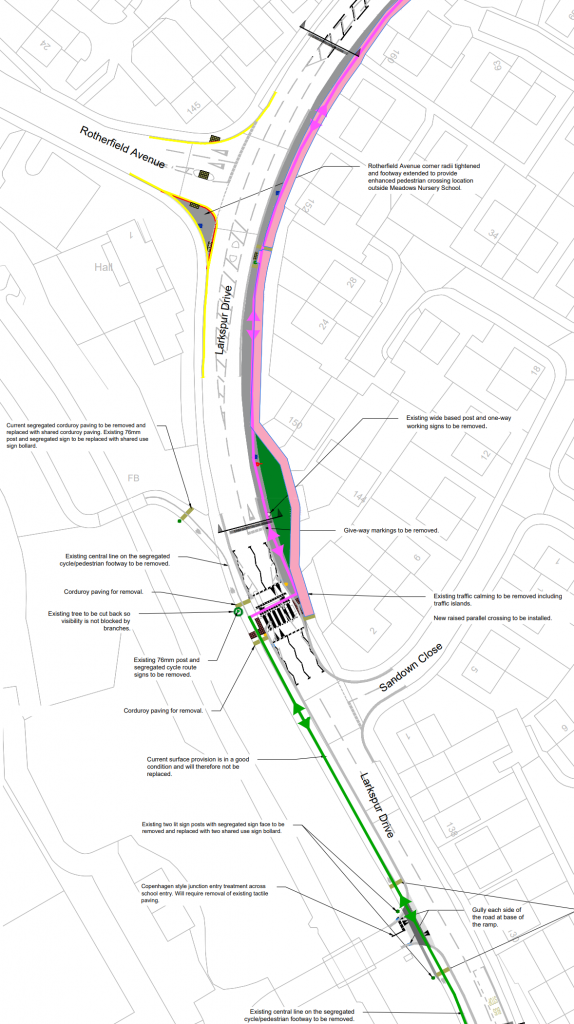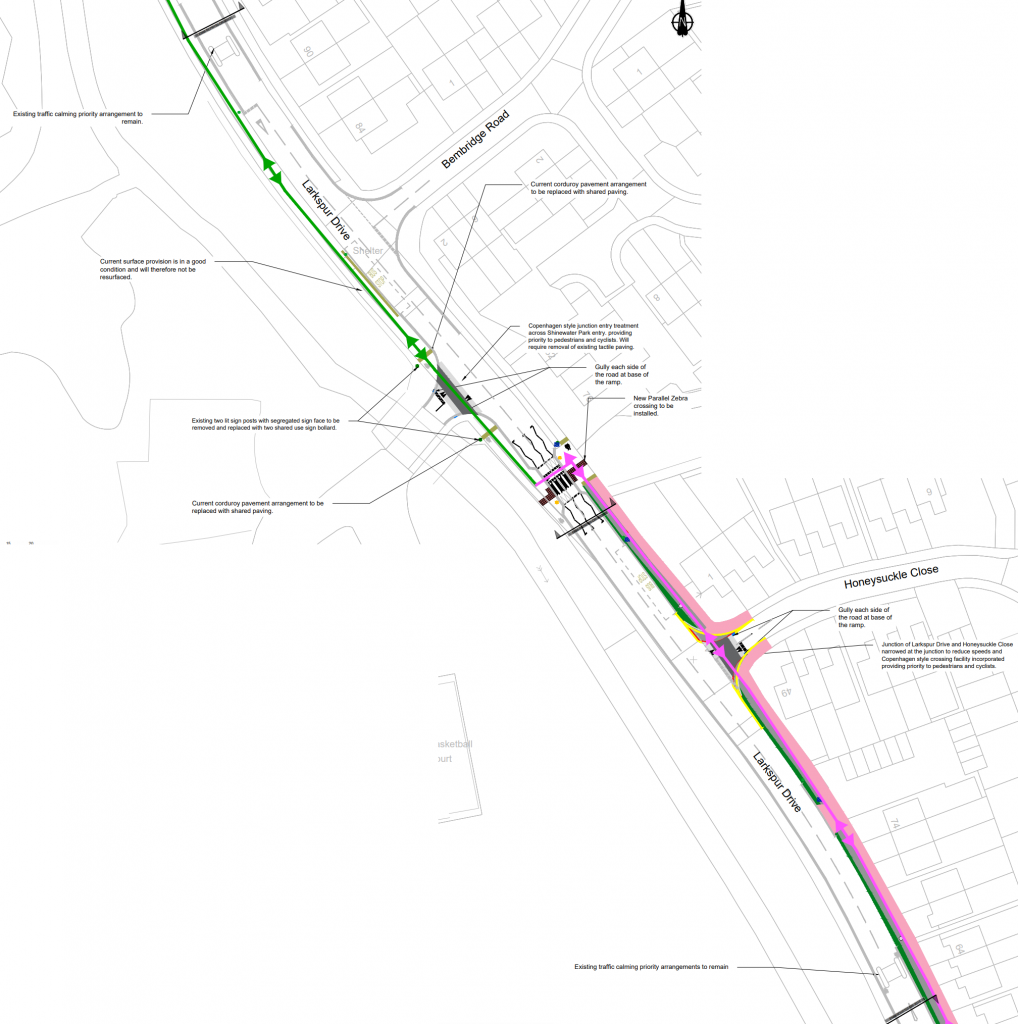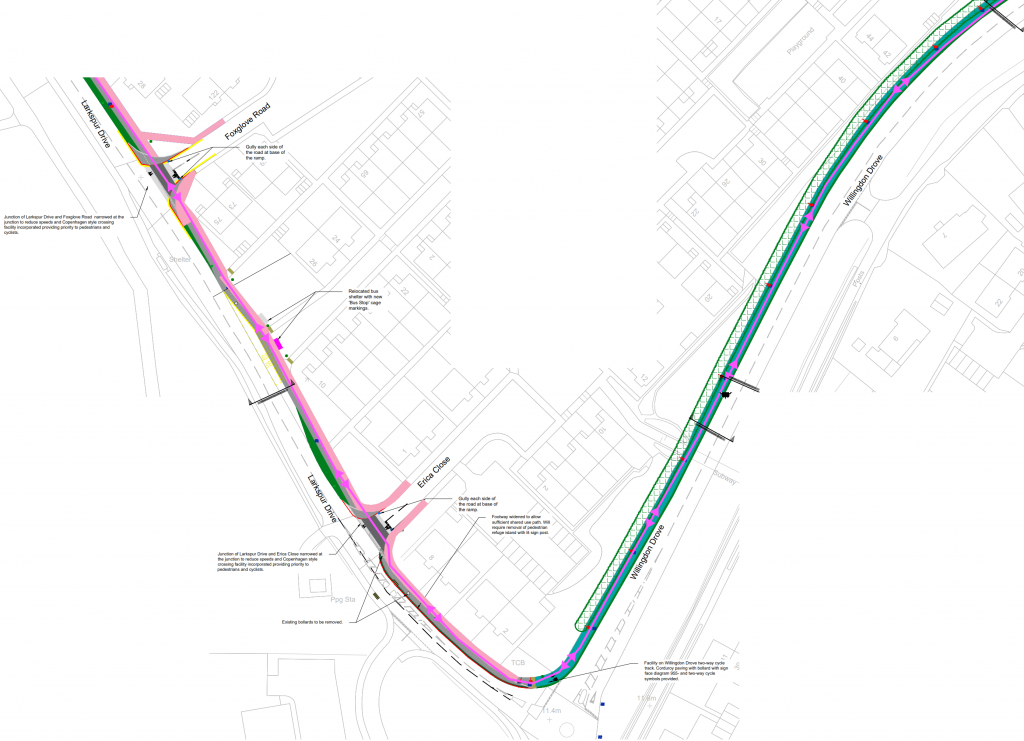 Langney Rise
The Langley Rise section is the worst part of the route, lacking in priority over side roads and segregation.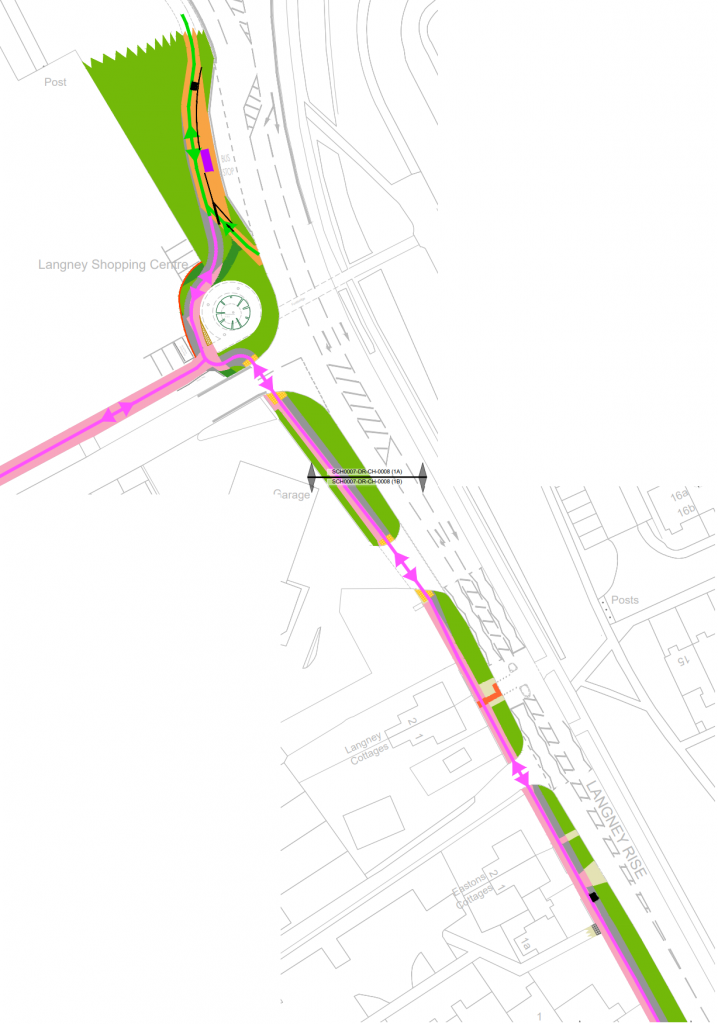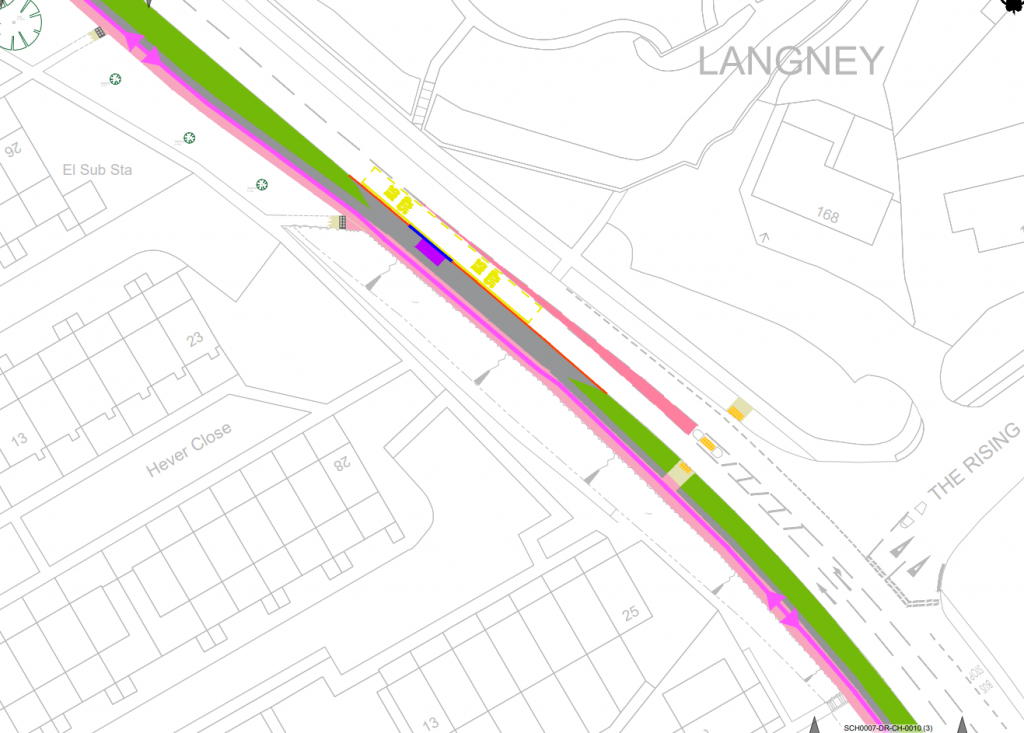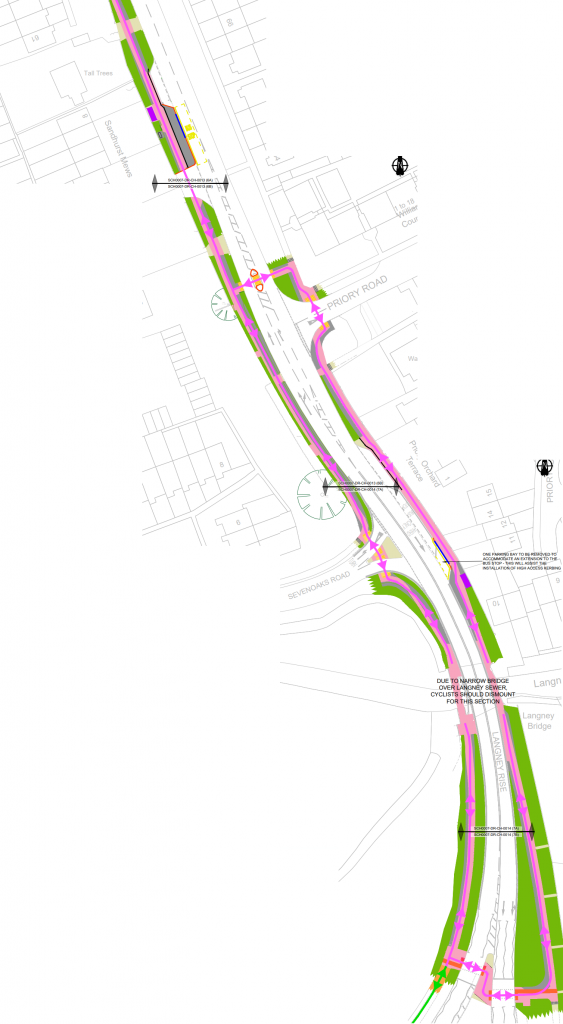 South of Langney Road
Here the cycleway returns to having good crossing provision of side roads, although is still a shared space throughout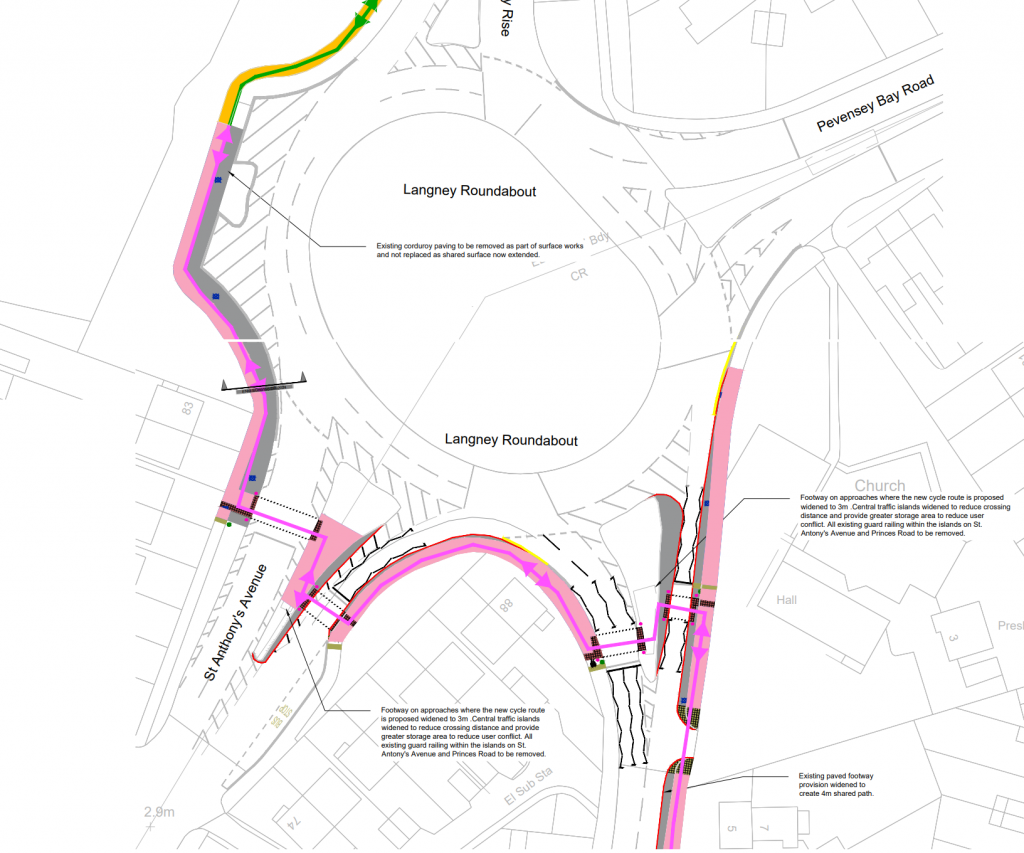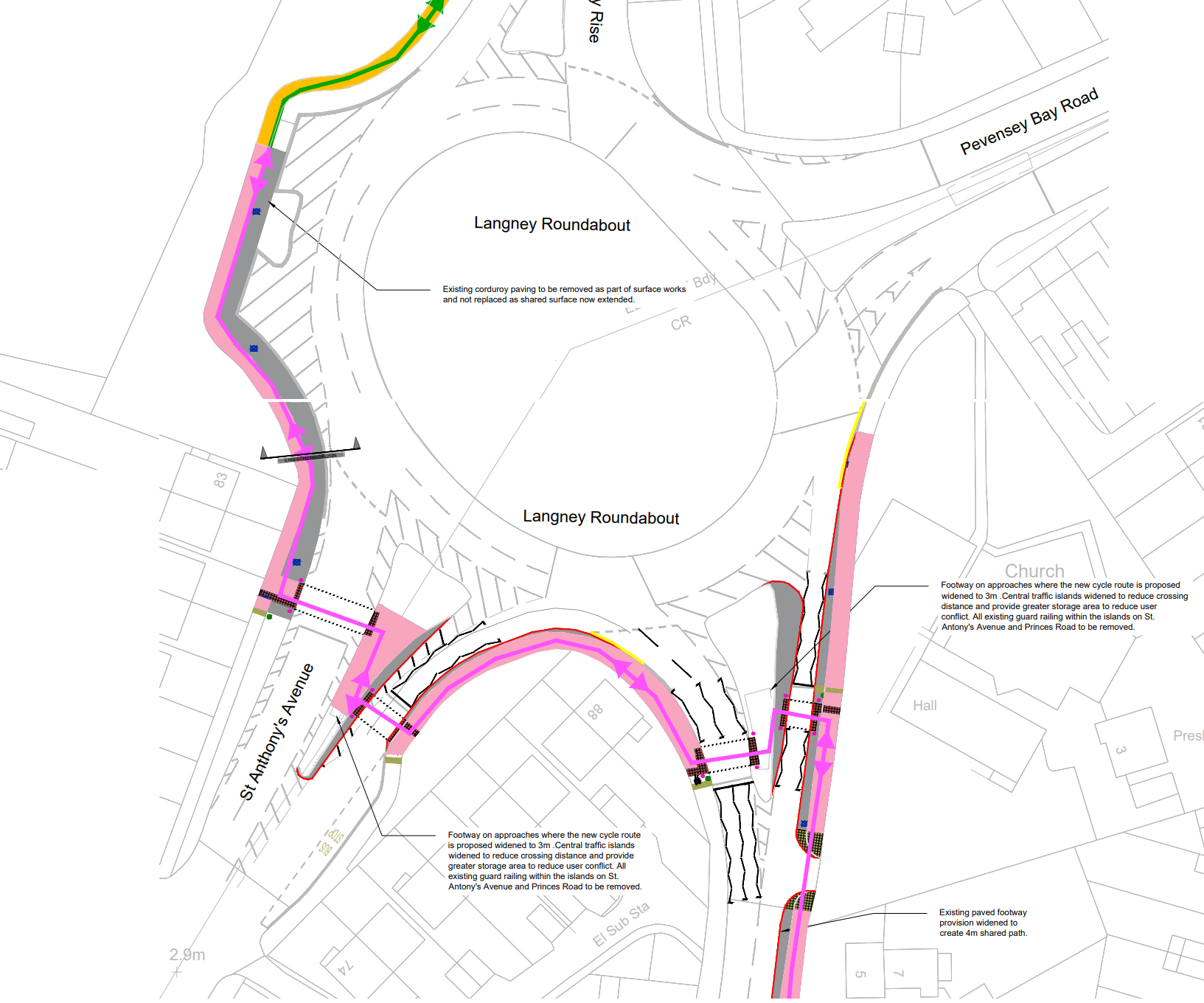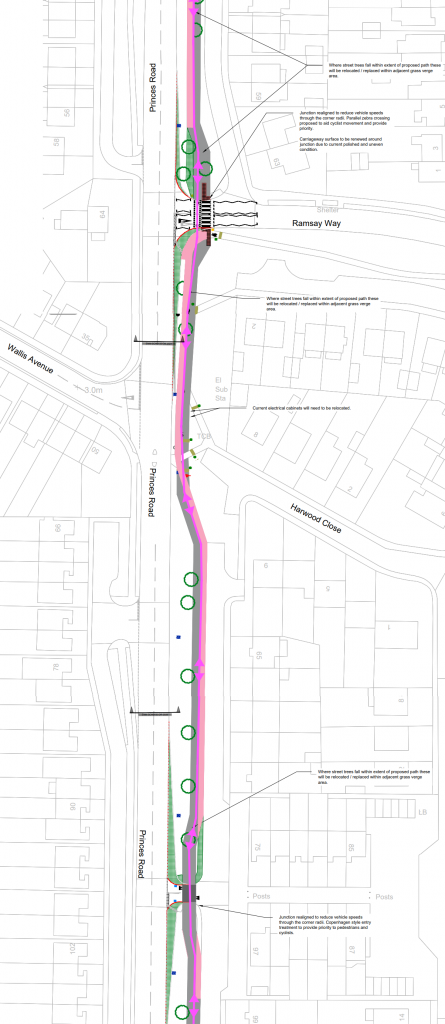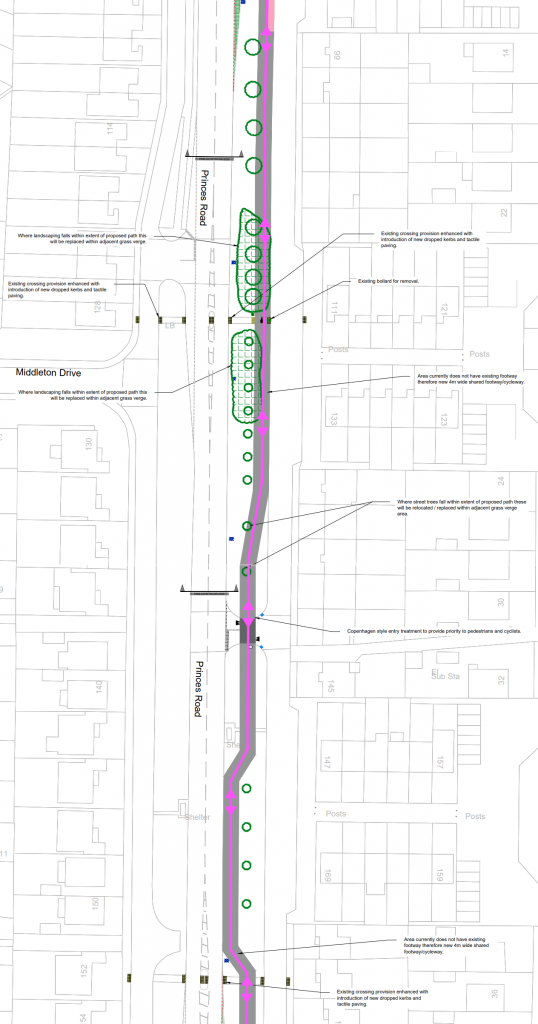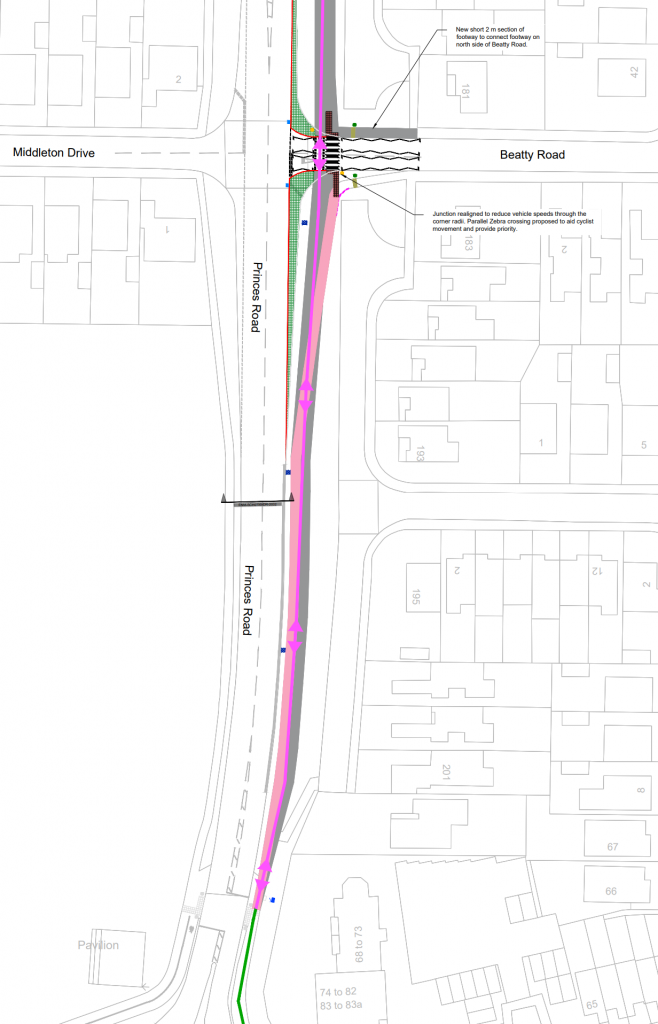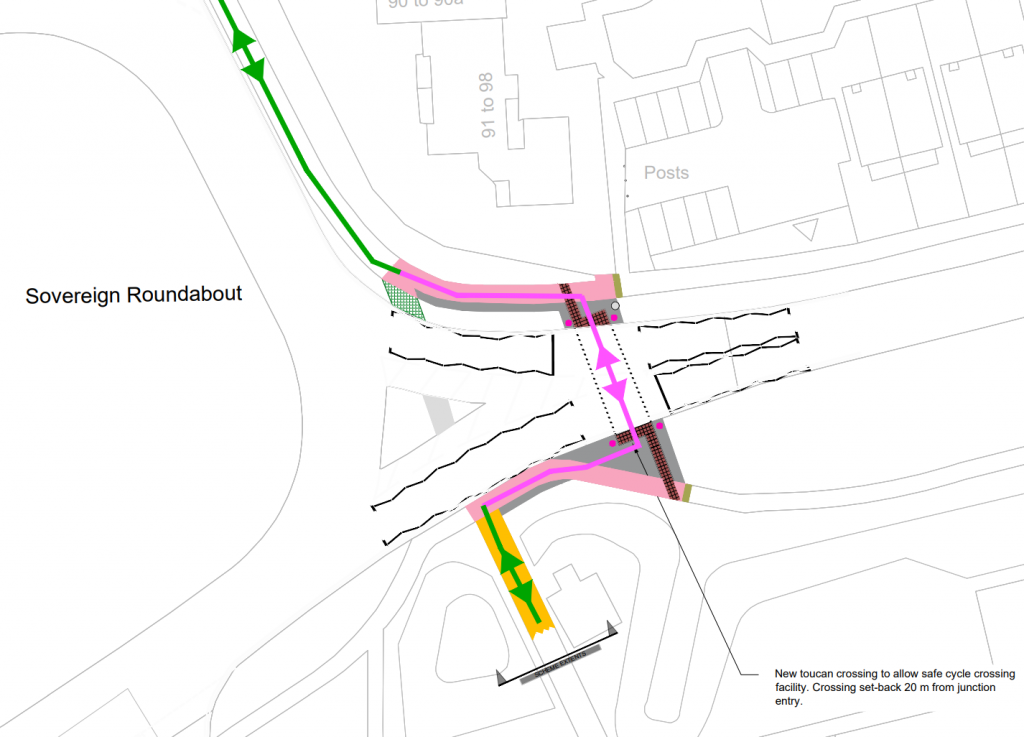 Issues
Lack of segregation between pedestrians & cyclists
Where the route isn't mixed with motor traffic, it is almost entirely mixed with pedestrians. This usually isn't a problem in areas with minimal pedestrians such as in rural environments, however much of the shared use area would also be subjected to moderate levels of pedestrians.
Lack of priority at junctions
Especially along the Langney Road section, motor vehicles have priority over cycle traffic at junctions. Most junctions & crossings in other areas are better as they often give cycles priority by using parallel crossings of Copenhagen junction treatment.
Narrow Parallel crossings
All of the parallel crossings appear to use the narrowest allowed cycle width of 1.5m, which isn't recommended for two-way traffic These parallel crossings need the cycle crossing part to be 2.5m or wider ideally where possible.