On the 22nd July 2021 the consultation on improvements to NCN2 between Chichester and Emsworth were put to the public. This project is due to be funded by Highways England, however is a WSCC highways scheme. S106 developer contributions may be used to fund part of construction.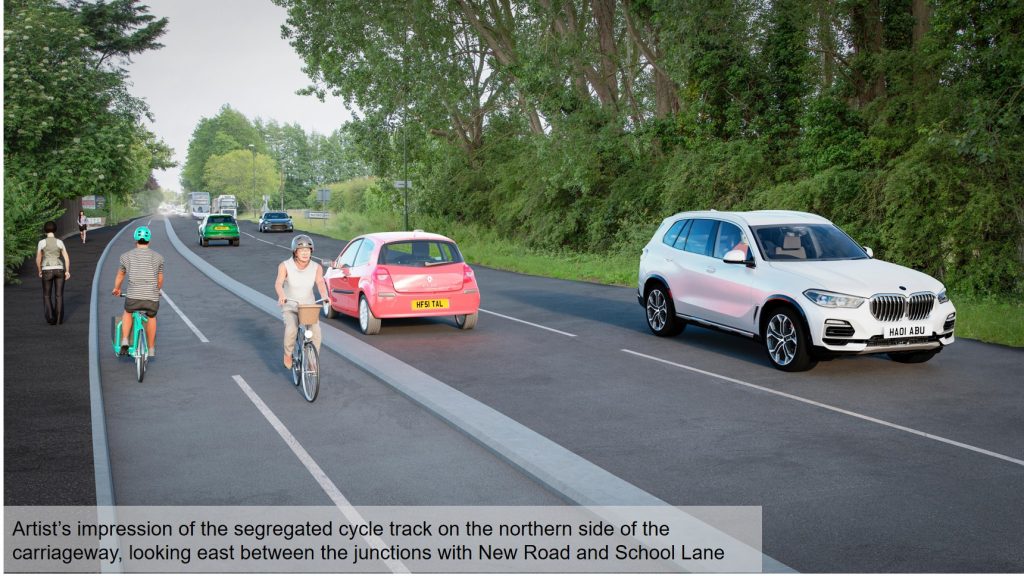 The section of NCN2 between Chichester and Emsworth has historically a dangerous gap in NCN2. There is no real alternative route, so the A259 (old A27) got a reduced speed limit and mandatory cycle lanes in places, although these efforts do not meet standards of the NCN and need to be improved. This scheme aims to improve cycling and walking, and also introduce traffic calming through the villages to reduce traffic speed and improve safety.
The Plans
Plans below are East to West (Right to Left), so heading from Chichester to Emsworth.