Today (9th September 2021), Gatwick Airport Limited (GAL) opened the consultation for the works to take place at Gatwick Airport to allow the emergency runway to be used in conjunction with the main runway for take offs only for lighter aircraft.
It is proposed that the works would not start before 2024 and then take about 13 years to be fully completed. The works would involve widening the northern runway and moving its centre line 12 metres further North to comply with international standards for dual runway layouts. Changes would also be made to the taxiway layout as well as some changes to the terminal buildings to support the higher capacity of passengers & staff. Whilst all works would take 13 years to complete. The runway works and terminal extensions should be completed within 5 years, with other airfield works, new pier & highway works taking the additional time.
The changes would allow the throughput of the airport to increase to 75 million passengers a year, up from the current 62 million.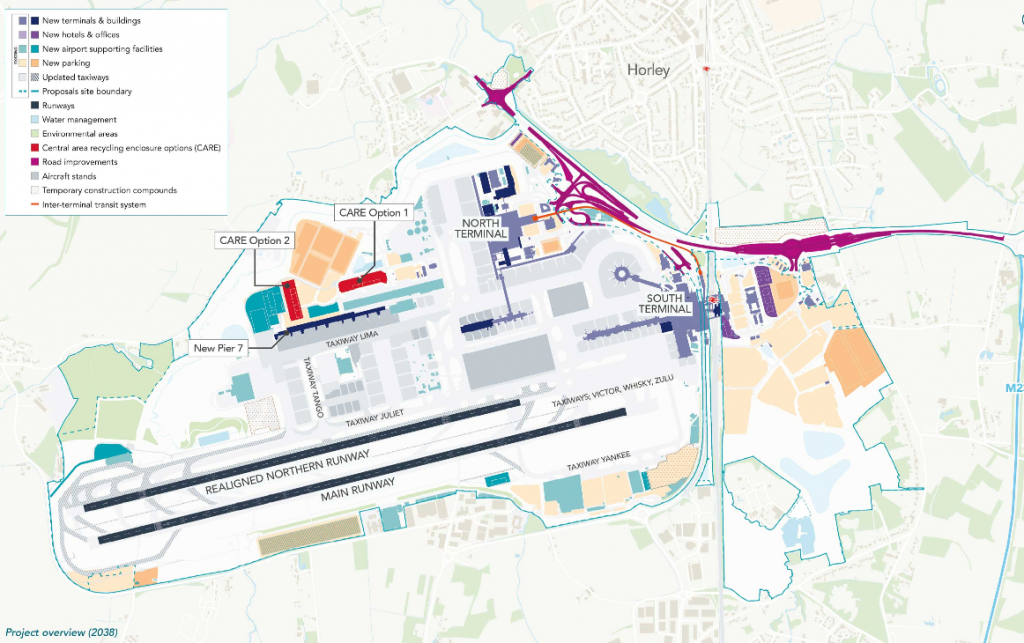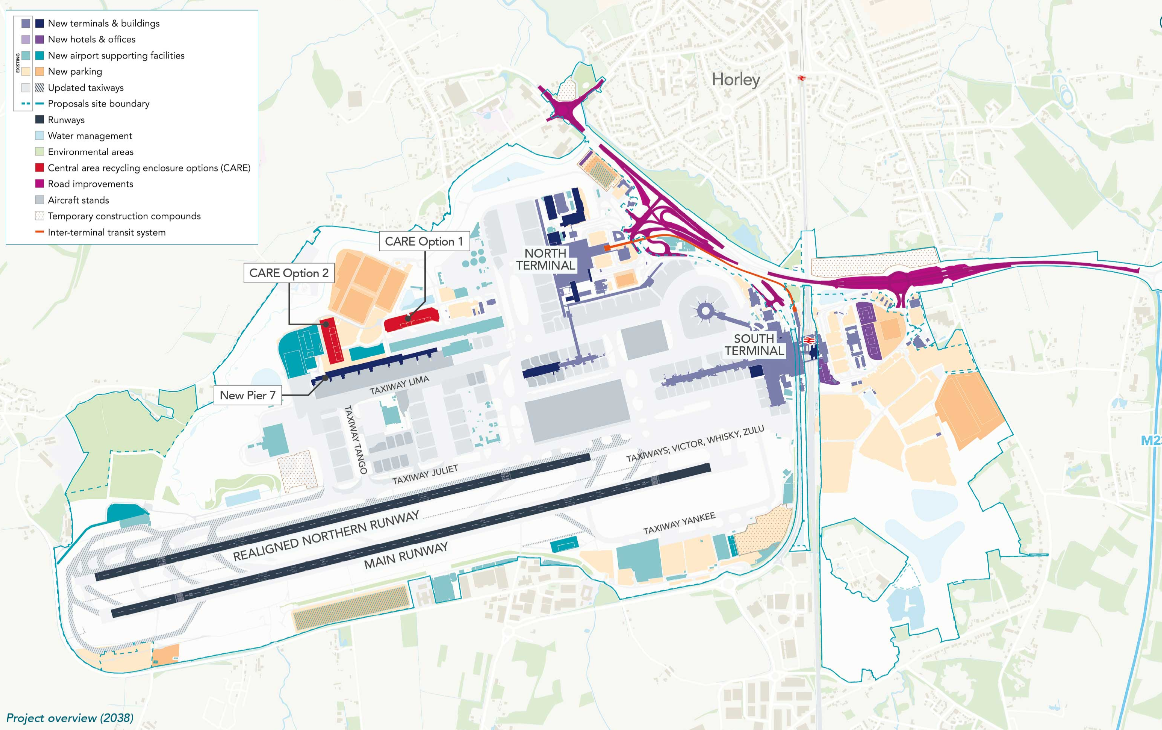 What are the changes?
Alterations to the existing Northern runway to move its centre line 12 metres North to meet international standards
Reconfiguration of taxiways to accommodate changes to the runway
Changes to aircraft stands, including a new remote pier which would serve both the Northern and Southern Terminal buildings
Changes to airfield facilities to accommodate new layout
Extensions to North and South terminals to accommodate passenger growth & baggage handling
Provision of reconfigured carparking including new surface and multistory car parks
Provision of additional hotels
Highway access improvements
Reconfiguration of utilities such as power, water & foul water
Landscaping and ecological environmental mitigation
New Autonomous Vehicle system connecting both Terminals and most piers.
There will be a detailed post on the highway works within the project which involve the M23, A23 & A217 including new grade separation & widening.
More information on the consultation can be found here: https://www.gatwickairport.com/business-community/future-plans/northern-runway/