The six schools receiving improvements for 2022 have had their plans put to consultation. The changes vary from school to school with some only having timed restrictions whilst others have one-way systems and modal filters included.
Westdean Primary School
Westdean Primary School is the largest of all the schemes. Most of Bankside will become one-way with no cycle contraflow, this is to allow for a widened pavement alongside Bankside while still retaining residents parking, in addition more crossing point buildouts will be provided along Bankside. The short section of road outside of the school will also become one-way but also feature timed restrictions on motor vehicles. Additional buildouts will also be provided here.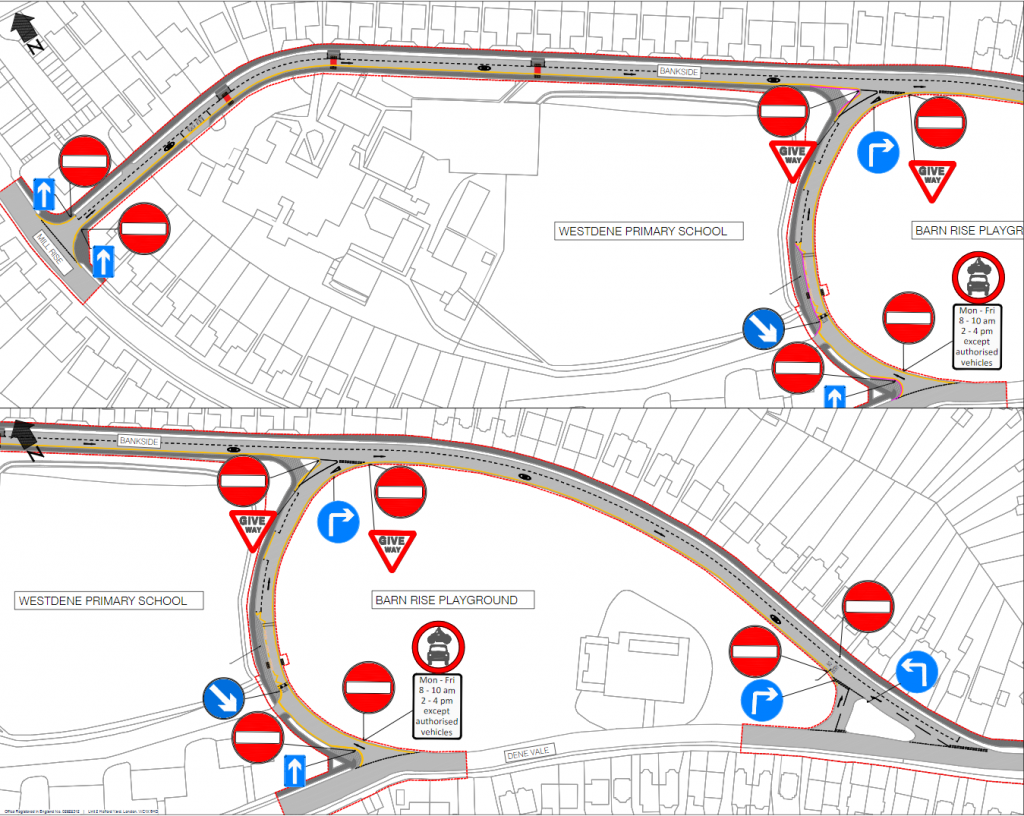 Downs Infant School
Downs Infant School is one of the smaller schemes since Florence Place is a small cul-de-sac off of the busy Ditchling Road. It is proposed here to install gates which would be marshalled to enforce the timed restrictions on motor vehicles. The need of a mandatory cycle only route sign is not clear.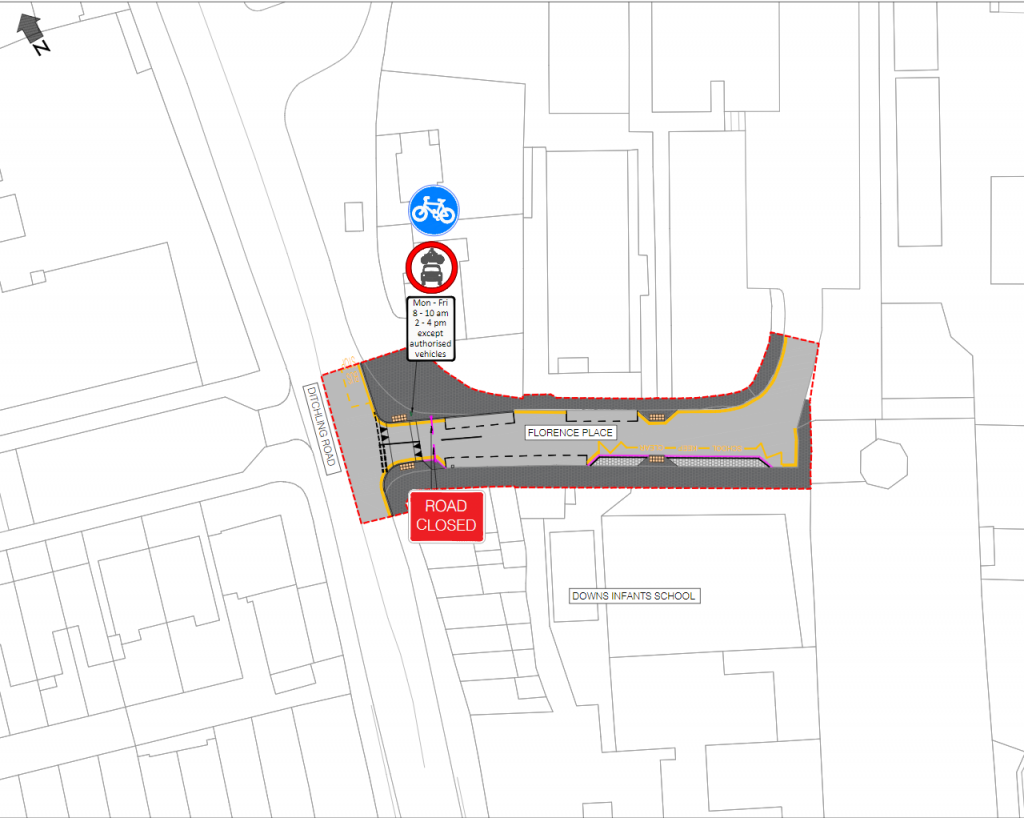 Downs Junior School
Downs Junior School sees some of the most changes of these school streets. Grantham Road & Edburton Avenue having its junction altered to not allow through traffic along either of the roads, however a modal filter will still allow cyclists and pedestrians to connect between the roads. The section of Grantham Road & Edburton Avenue around the school will also become one-way with an unmarked cycle contraflow (although the no entry signs are missing "except cycles") The one-way section also has timed motor vehicle restrictions. Some of the buildouts for unmarked crossings will also be put onto a raised table.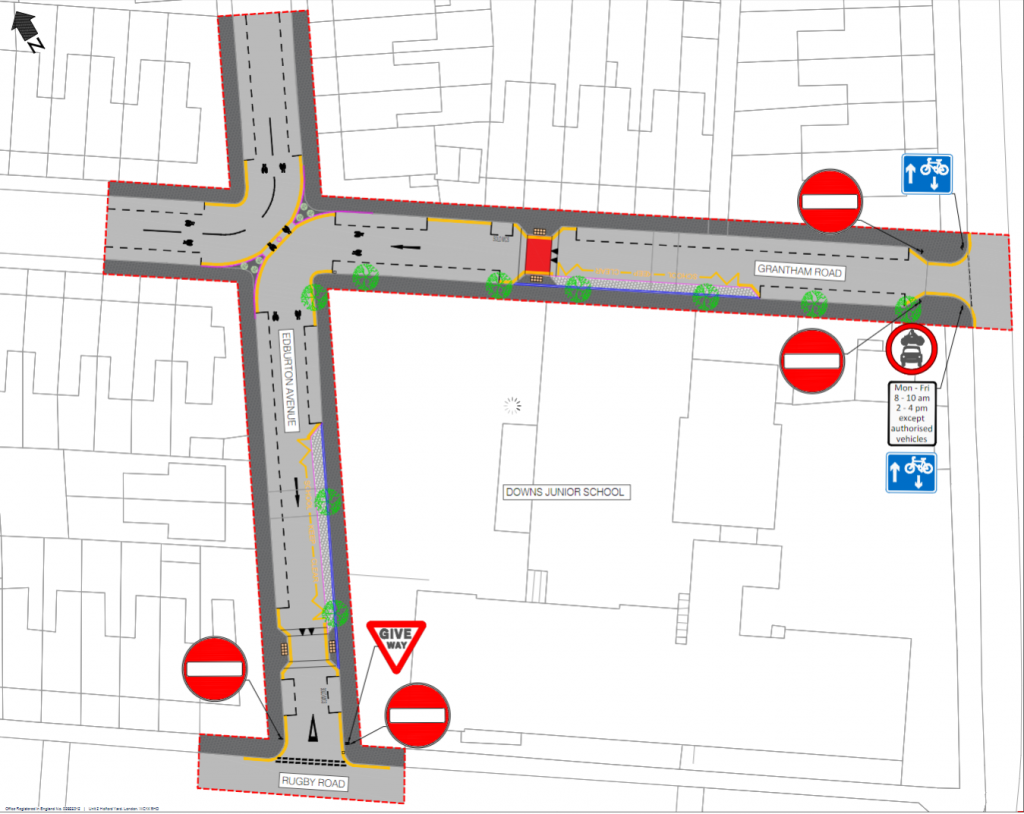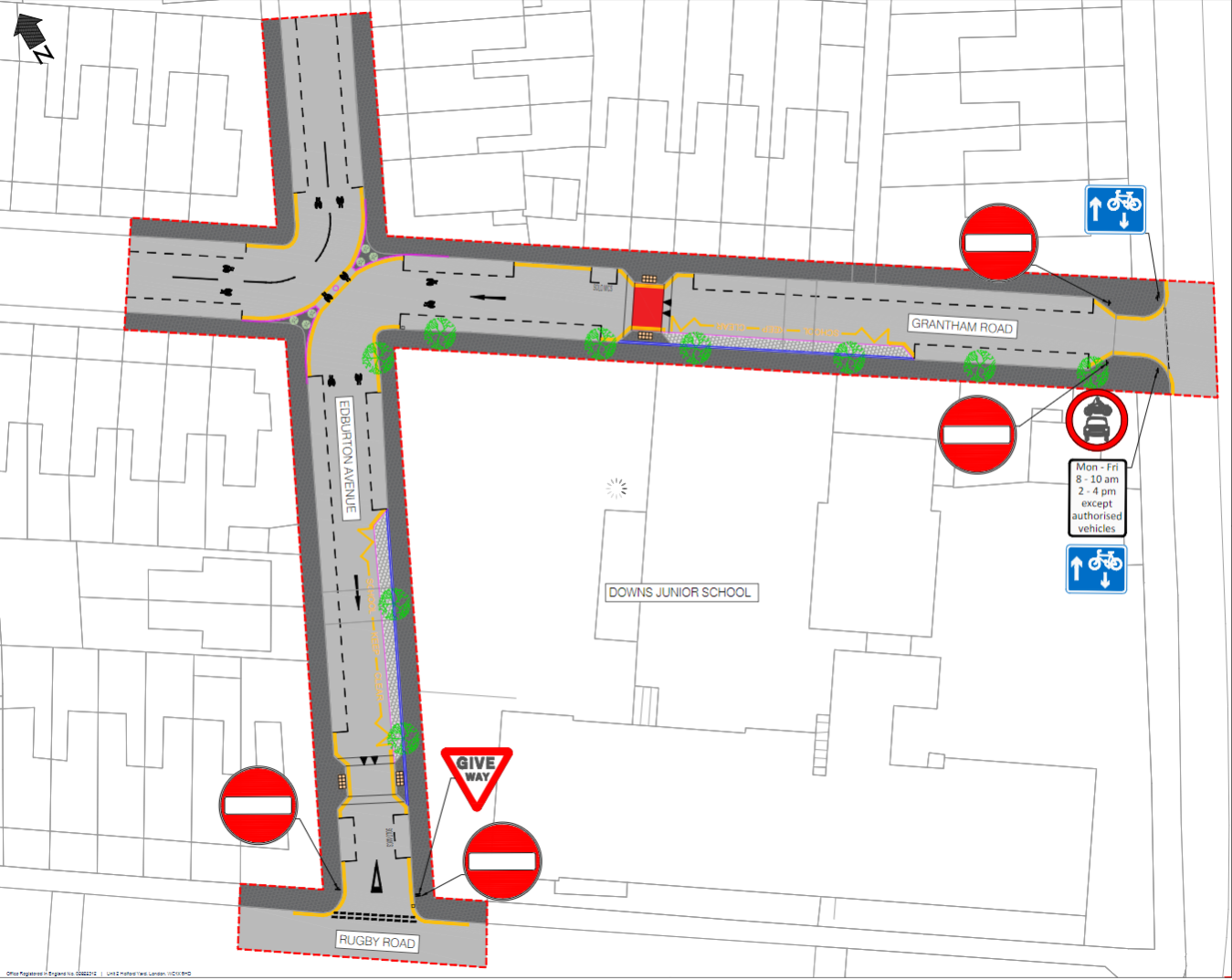 St Mary's RC Primary School
St Mary's sees similar changes to Downs Infant school with just a timed motor vehicle restriction for the cul-de-sac that the school is located on. Likewise two gates will also be installed across the road which would be operated by marshals at school time.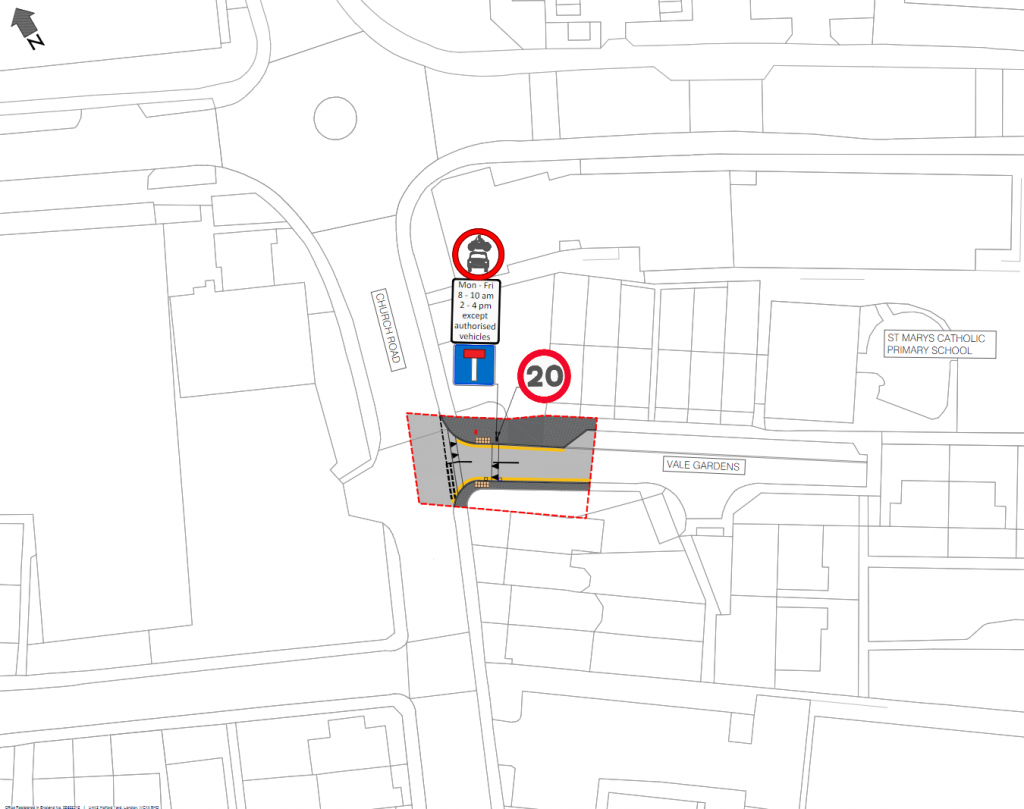 Hove Junior School (Portland Road site)
Hove Junior School will have timed based restrictions between Portland Road & Marmon Road and also feature a wide raised table crossing as well as buildouts at the junctions.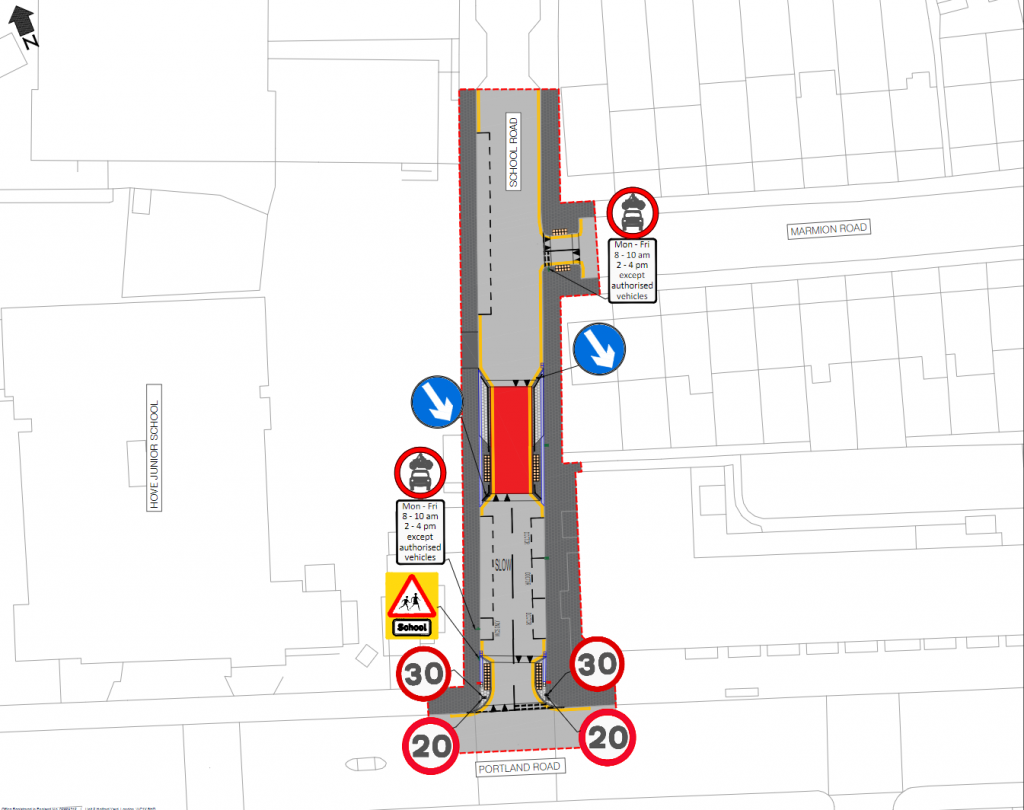 Queens Park Primary School
Queens Park Primary School will see a large buildout at the front of the school to allow for a wider pavement, this will require shuttle running of vehicle traffic through the choke. The road is also subjected to timed restrictions on motor traffic and also makes up part of the wider Hanover & Tarner LTN scheme.