City Place Junction
The City Place Junction which is located where the A23 (London Road) & Bee Hive Ring Road meet, was originally constructed in about 2005 as the area surrounding the historic original terminal building was developed. This junction was special since it featured bus priority measures allowing buses to travel between the Bee Hive Ring Road & The Airport Perimeter Road, which had bus stops along it serving the airport.
This technically served as two separate junctions, the one on the A23 which also had Pelican crossing across its Southern side, and the other one on the perimeter road which also featured a Pelican crossing to allow pedestrian access to the bus stops.
In about 2007 Gatwick Airport's Perimeter Road under the terminal building as closed to general traffic, including busses as a security precaution, this meant that the bus links and subsequent traffic controlled junction on the Perimeter road were redundant and closed off/switched off. As part of the works taken place over the last few months, these signals were removed and the busways were removed& grassed over after sitting redundant for nearly 15 years. The Pelican crossing has been removed but replaced with a dropped kerb with tactile paving, although it only leads to the old bus stop.
The Junction on the A23 had its signals renewed & one of the bus links removed as it was redundant. The crossings were upgraded to Puffin Crossings too.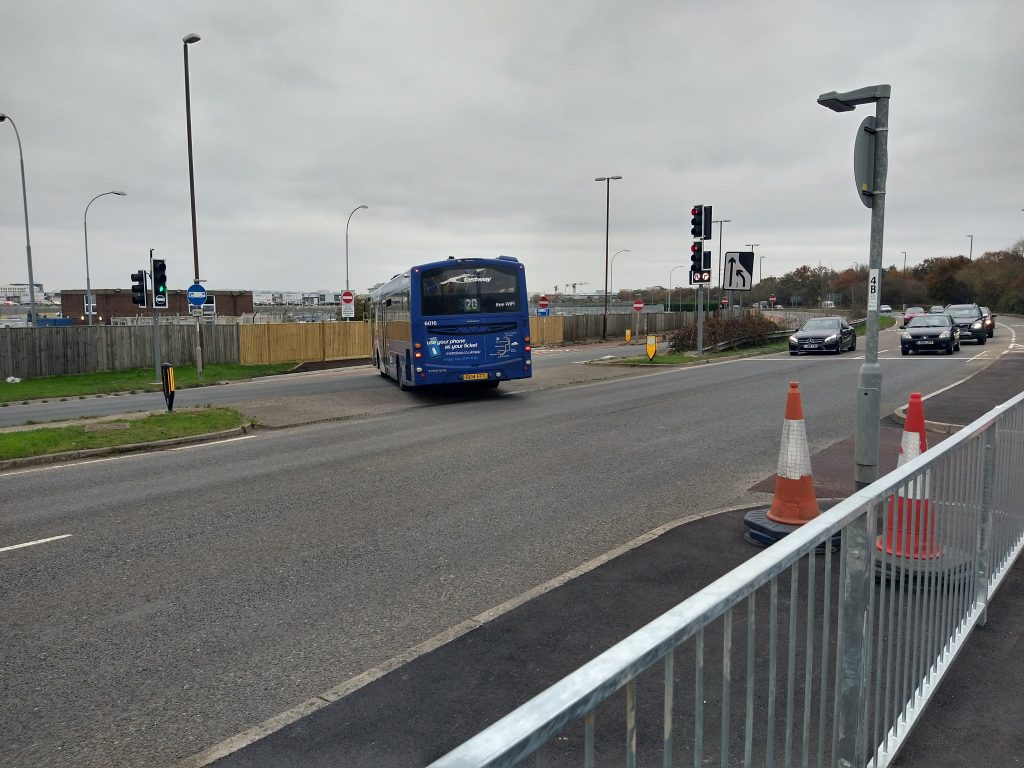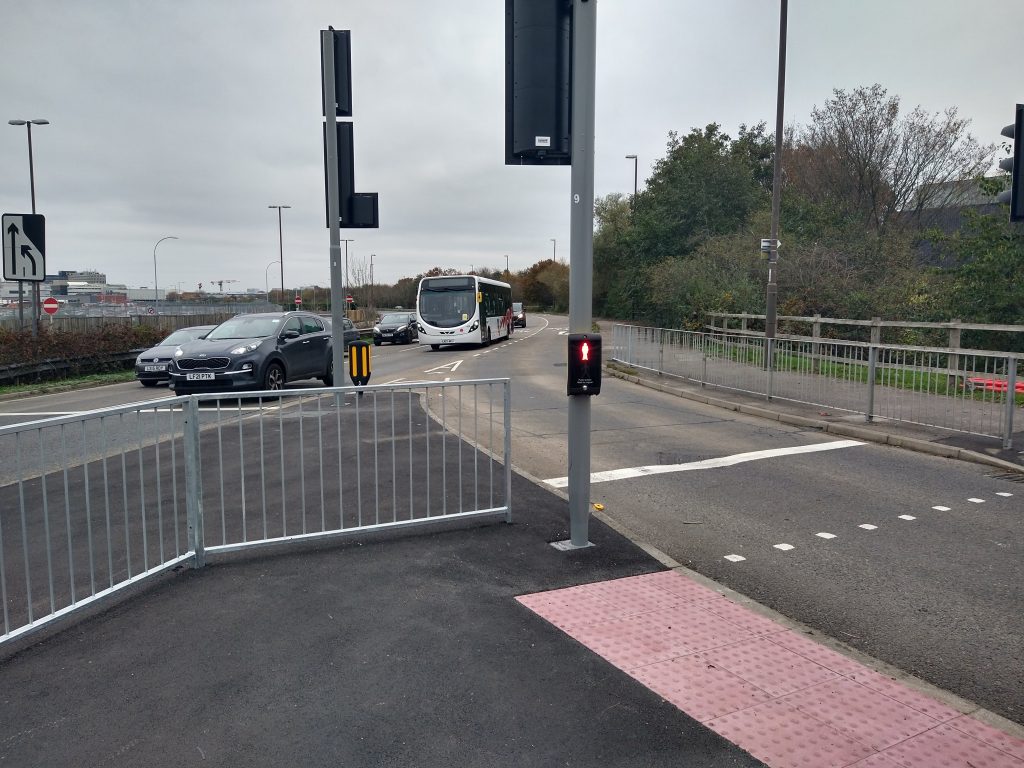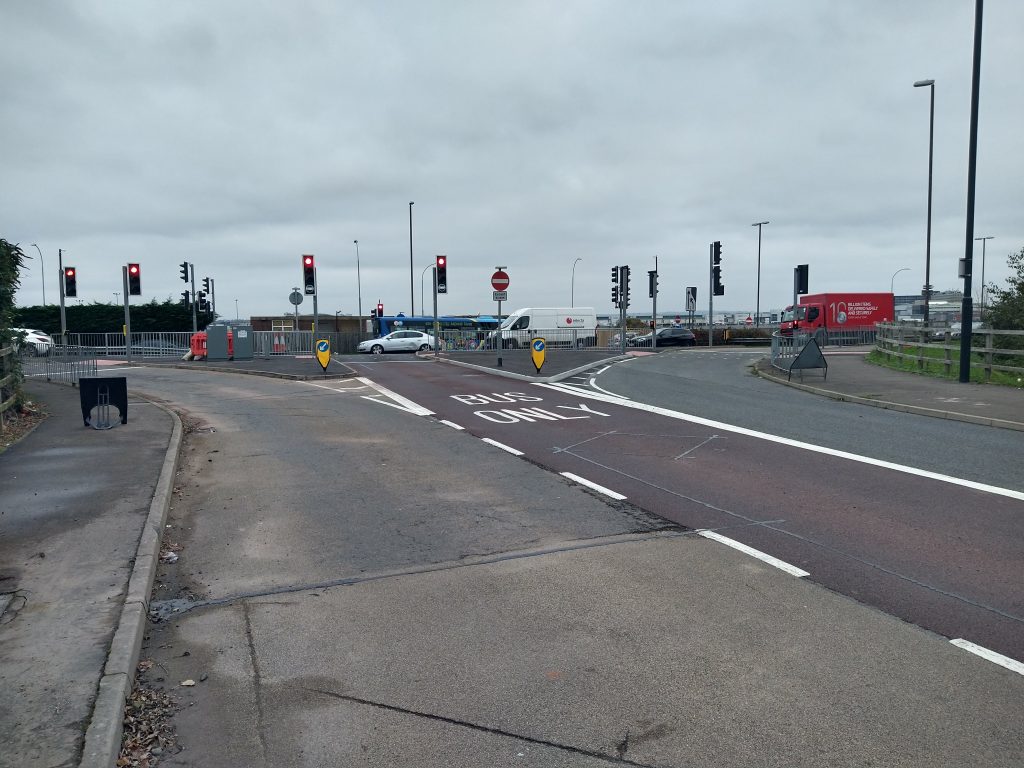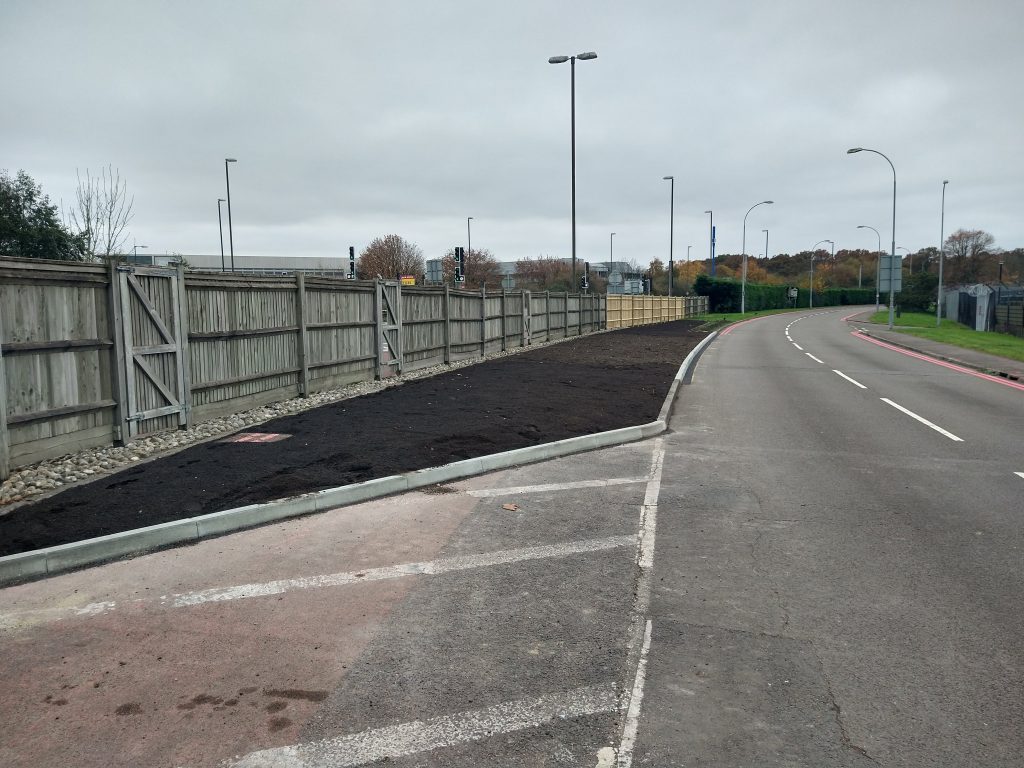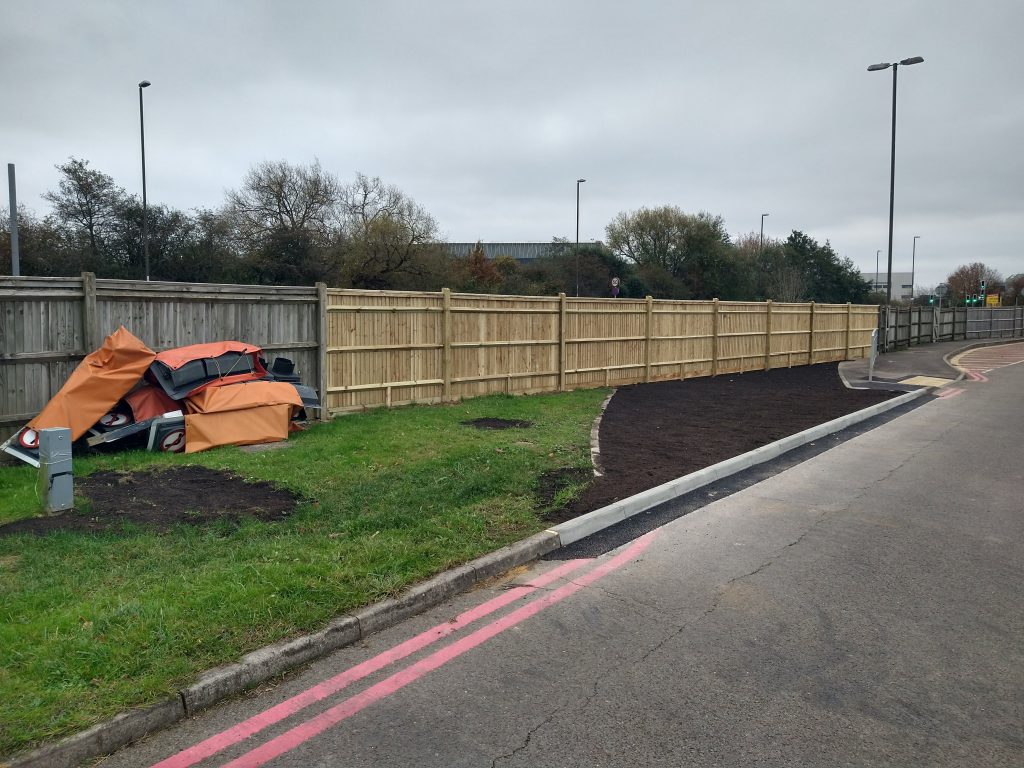 Ifield Road / Ifield Avenue
The Junction of Ifield Road & Ifield Avenue used to be a mini-roundabout, however works over the past few months have replaced this with a signal controlled junction which includes widened approaches including a dedicated left turn lane. All sides of the junction also have Toucan crossings, which replaced the previous toucan crossing between the mini-roundabout & the A23 Roundabout. From my experience, the junction is well phased and doesn't require pedestrians or cyclists to wait for a long time.