As part of a Section 278 agreement by Glenbeight Developments as a result of the business units off of the A2300, an improved crossing is being provided where Gatehouse Lane crosses the A273. Currently a refuge island is provided. Whilst motor vehicular traffic between the A273 & Gatehouse lane has never been allowed since the construction of the A273, it is a popular walking & cycling link, especially to the former NCN Route 20.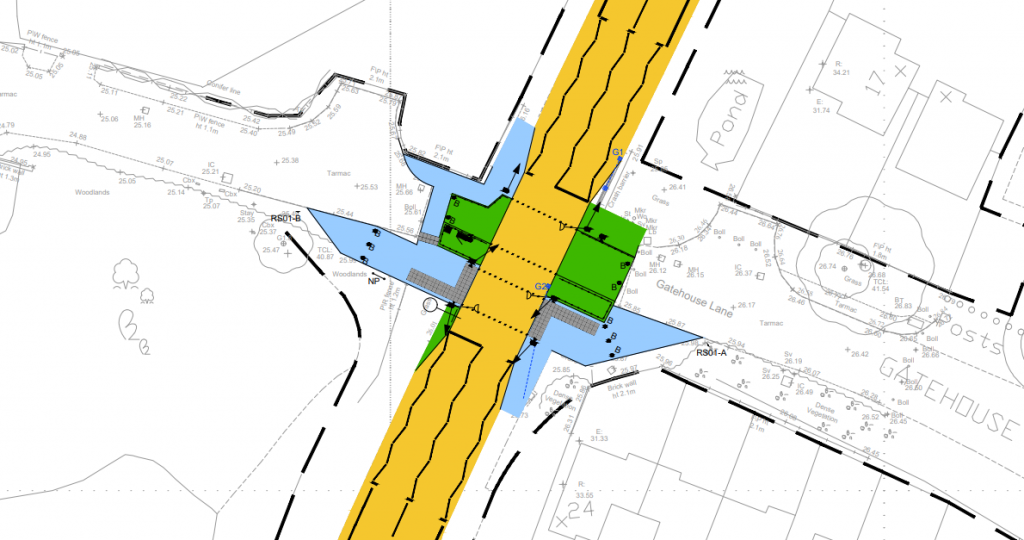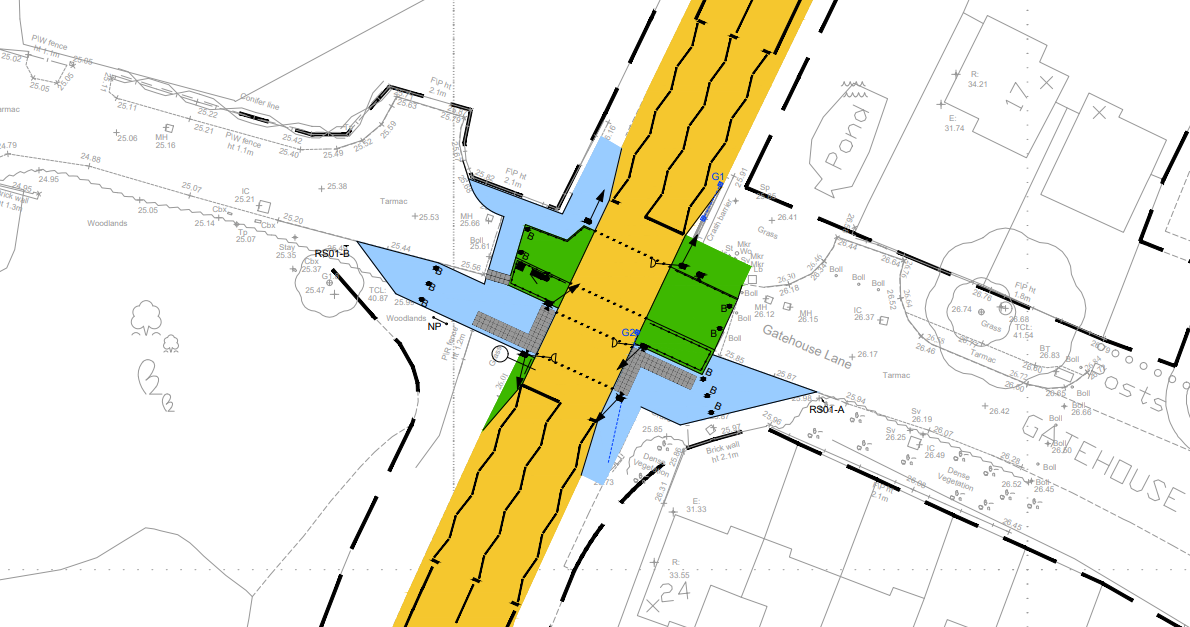 The TRO describes this as a "signal-controlled pedestrian, cyclist and equestrian crossing" rather than a "Toucan" "Pegasus" or "Puffin", as such it is unclear what part of the crossing cyclists use, or how cyclists or horse riders are able to make a legal left or right turn in or out of the crossing.
Also it is proposed to have "cyclists dismount" signs on both approaches which is against WSCC's adopted cycle policies.
The consultation open on 18th November and closes on the 2nd December and can be found here.
Update 24th November – The crossing will be a Toucan / Pegasus crossing, the drawing is outdated and will not require cyclists to dismount.