East Sussex County Council are currently consulting on changes in Eastbourne town centre which would improve the environment for pedestrians. The overall changes include:
Pedestrianisation and enhancement of Terminus Road
Pedestrian improvements at Memorial Roundabout
Relocation of part of the town centre Ring Road
Terminus Road
Terminus Road is the road which connects the railway station to the seafront, much of the frontage along the road is retail. The majority of the road is already pedestrianised, with the latest addition being on the Northern end in 2018 which made a section bus only, however the ring road (A259) does still run past the front of the railway station.
The proposed changes would improve on the existing pedestrian crossing across Pevensey Road by placing it onto a raised table
The road south of Seaside road is currently open to traffic Northwestbound, however traffic will be reversed and only allowed at certain times with the street being pedestrianised. The existing junction at Seaside Road would also be removed and replaced with a wide pedestrian crossing.
Where Terminus Road meets Grand Parade Road the current pedestrian crossing would be realigned to be inline with the end of the road. The short section between Grand Parade Road & Burlington Road will be completely pedestrianised.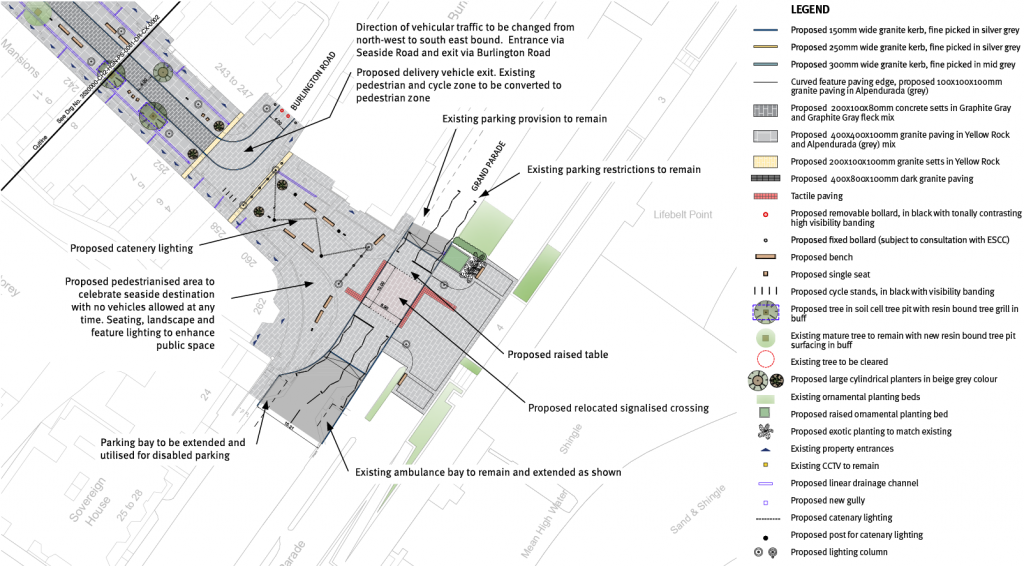 Memorial Roundabout
Memorial Roundabout, which is on the A259 runs across will get some changes. The alignment of the kerbs around the outside of the roundabout will change to make the roundabout smaller and new raised zebra crossings would be placed across all the arms of the roundabout.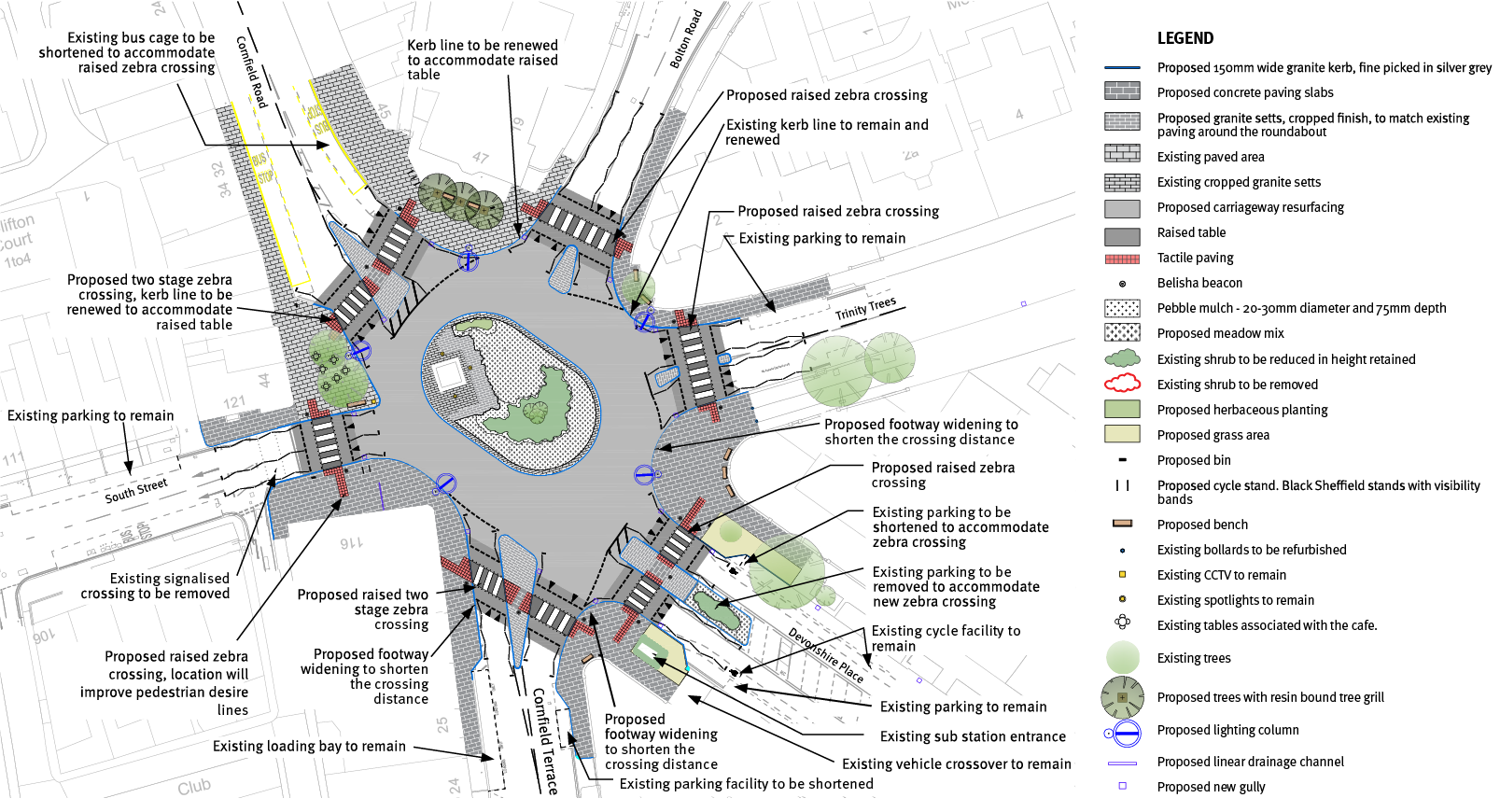 Ring Road
The existing Ring Road (A259) runs close to the town centre, and it is proposed to relocate it onto streets further away on the Northern and Eastern sides. Not much information has been given about this, but it would like move the A259 and signage would change to reflect this. Junctions along the existing route & proposed route may change in the future to accommodate the preferred route.
Consultation on changes ends on the 20th November and additional information can be found here.