A public realm project has been put to consultation for London Road in Bexhill. There are two proposed options for the Memorial Gyratory, as well as one option for both the Sackville Road/Buckhurst Road/Terminus Road Junction & the Beeching Road / London Road Junction.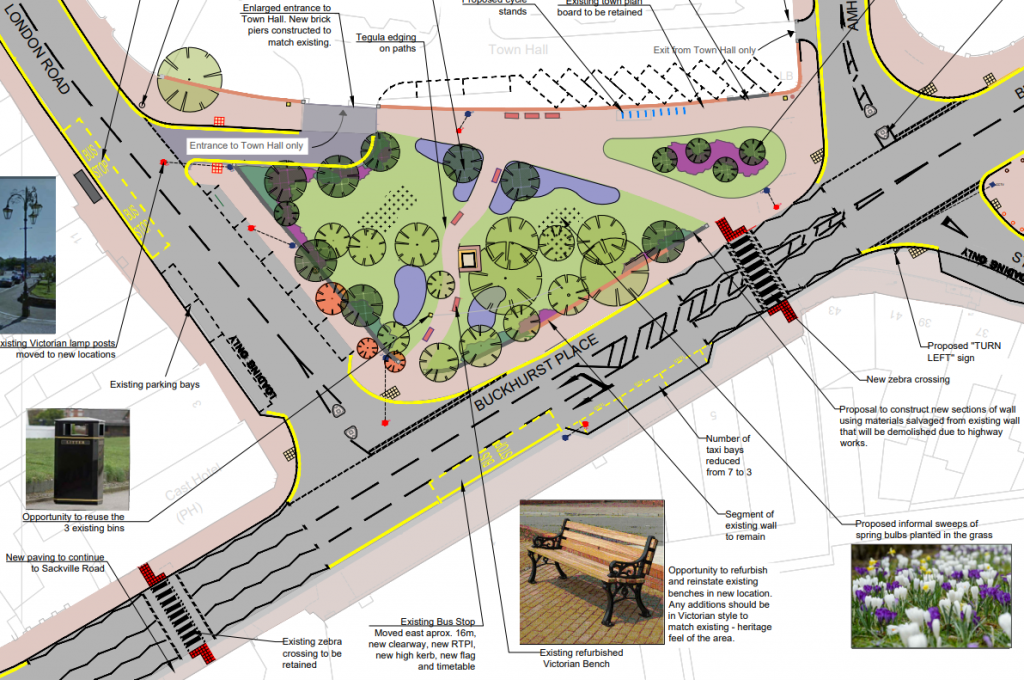 Option A for the Memorial Gyratory is to replace it with a priority T-junction. This will allow the old section of the gyratory to be landscaped to produce a larger garden area that will have more benches, trees & cycle parking. It would require the loss of some parking & reducing in taxi rank bays too. An additional zebra crossing is also proposed, however there is no cycle infrastructure proposed.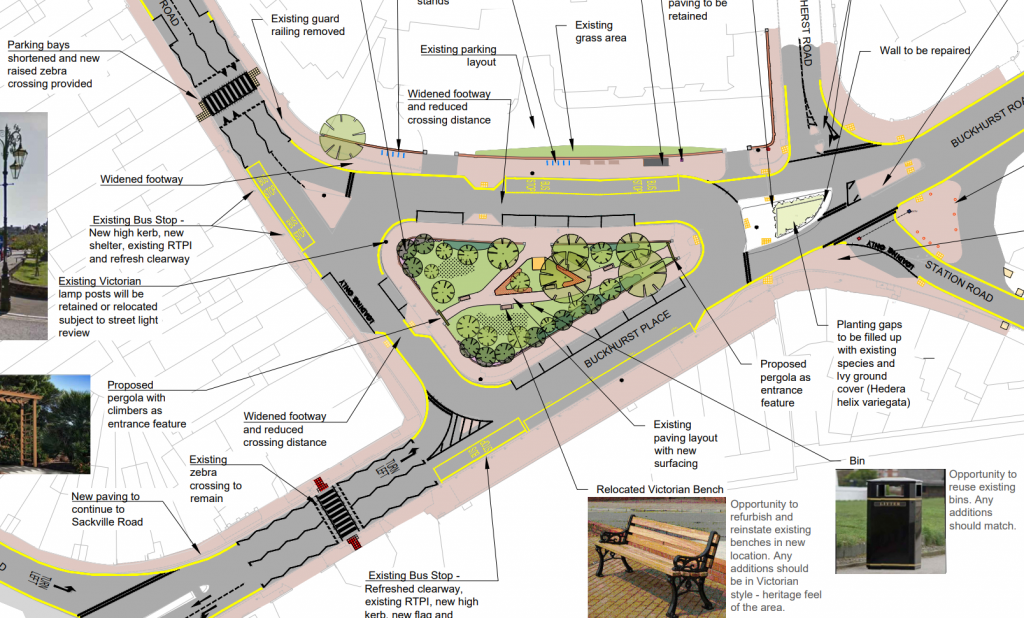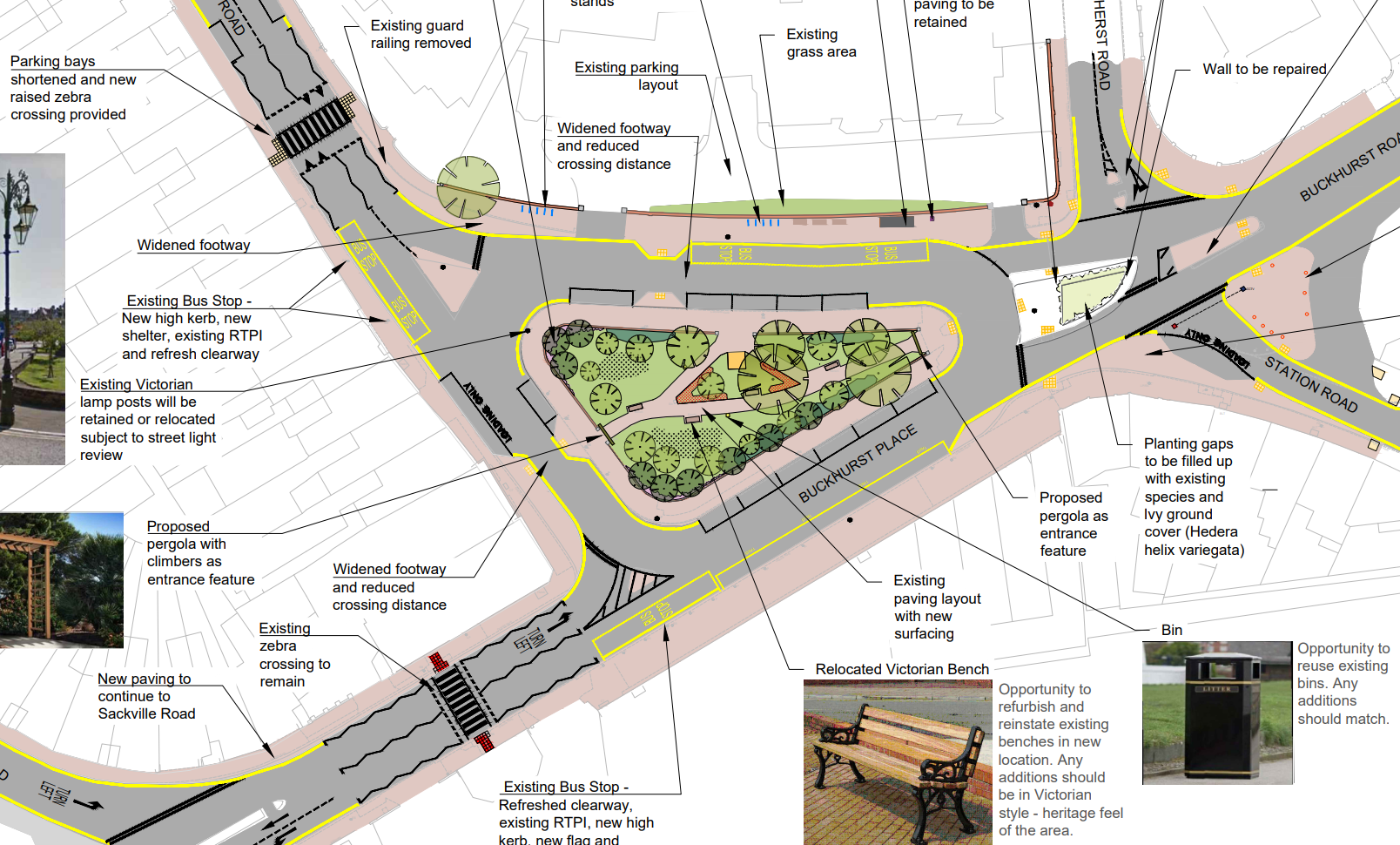 Option B for the Memorial Gyratory retains the existing gyratory layout, how an additional zebra crossing is provided across London Road as well as some pavements widened and build outs provided to make crossing easier. Cycle parking is also included, but there is a reduction in car parking to allow for better pedestrian crossings.
Changes at the other two junction involves replacing current priority T-junctions with mini-roundabouts.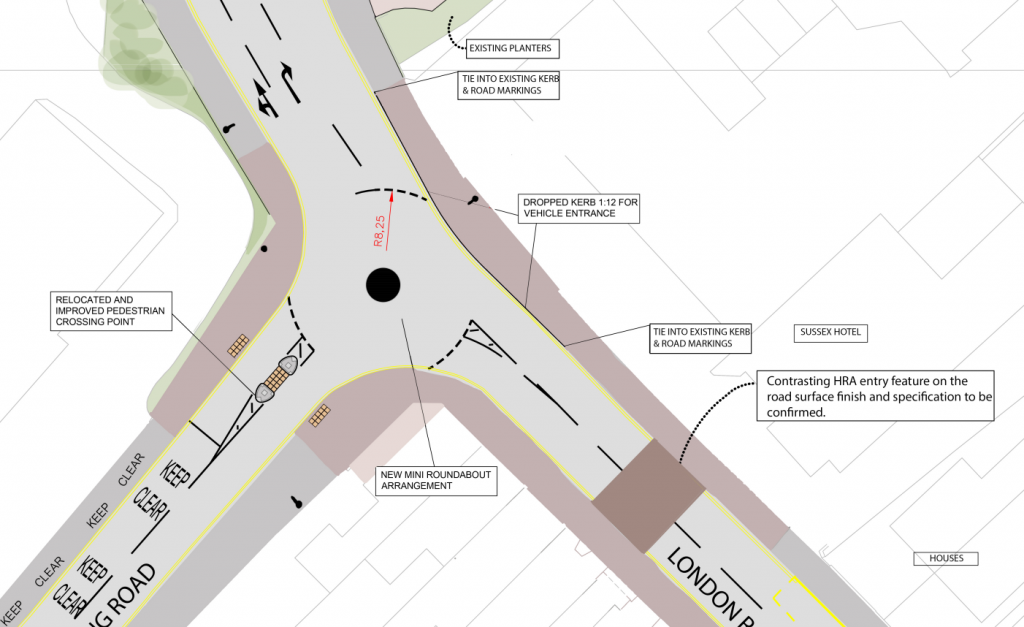 The consultation runs from the 17th November to 10th December and information can be found here