The Active Travel Fund 2 scheme which is planned to upgrade the existing cycle lanes along the A23 to stepped or segregated cycle tracks will enter final consultation periods over the coming months as each section has its final designs complete.
Confusingly, phase 1 of the A23 cycle track upgrade, which covers the distance between the Patcham Roundabout & Argyle Road has been split into a further 3 phases which for simplicity I'll call sections. The plan is that each of these section will be consulted on and progressed independently. Phase 2 covers the area between Stanford Avenue to Valley Gardens and due to have a feasibility study carried out in 2022 using ATF3 money is bid is successful, and then likely aimed for delivery in 2024/25.
Section 1 covers the inner city area between Argyle Road & Cumberland Road. Consultation on the detailed designs will has four drop in sessions for residents from the 1st to 4th November. Sections 2&3 will have their detailed design consultations early next year. Findings from these will be bought to an ETS committee in Spring 2022 where the decision will be made to implement the changes.
Section 1 is planned to have:
A new segregated bi-directional cycle track between Argyle Road and Stanford Avenue
Improvements to pedestrian crossings near Argyle Road and Springfield Road
New cycle and improved pedestrian crossing points at the junction of Stanford Avenue and Preston Road
New stepped cycle tracks between Stanford Avenue and South Road
New floating bus stops at both Preston Drove bus stops – southbound and northbound
Walking and cycling improvements to the South Road/A23/Preston Drove staggered junction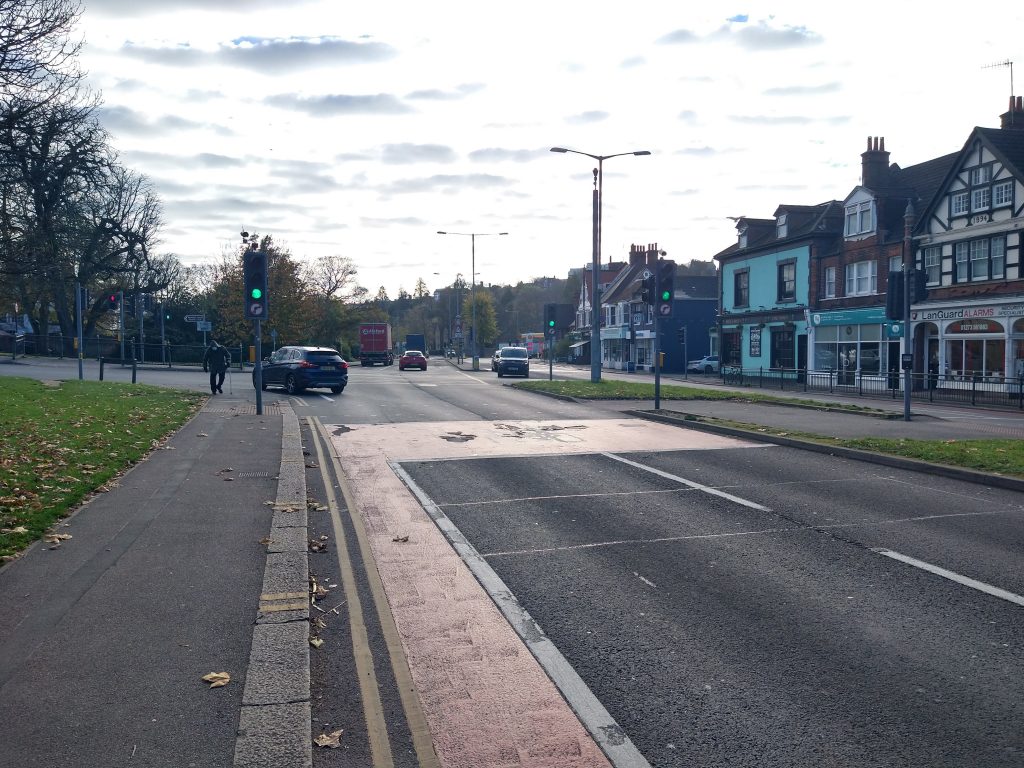 A23 at Preston Drove Junction. It is proposed that the cycle lane becomes a segregated cycle track with its own dedicated phase at the junction, with the cycle track then becoming a stepped cycle track either side. Bus stop bypasses would also be provided.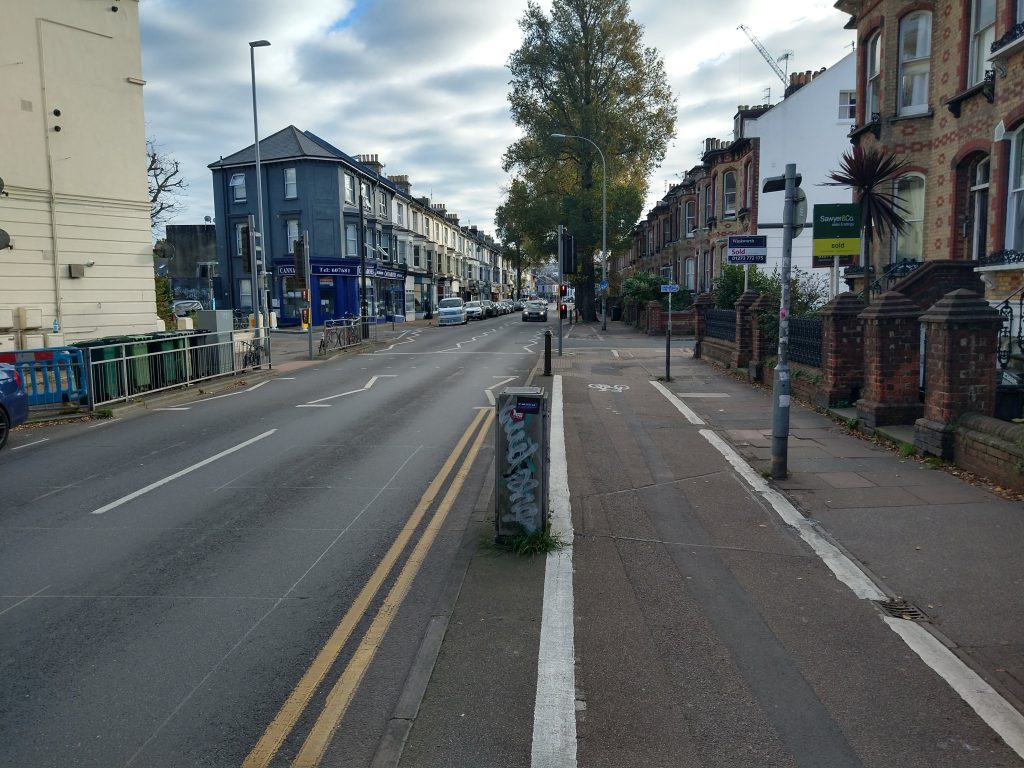 A23 between Argyle Road & Stanford Avenue. The current on-pavement cycle track will be widened and have a kerb segregating from pedestrians. The main carriageway will also be narrowed slightly. Street furnisher and crossings would also have to be rearranged to fit the new layout.